Meeting the renewable energy needs of our customers
We help customers power their data centers with renewable energy sources like hydro, wind, solar, and biomass by working with utility companies, project developers, and energy producers.
We use 100% renewable energy from wind, solar, and hydro sources for our Colocation Business and European portfolio. We're listed among the top 100 largest buyers of renewable energy by the US EPA. We have 1 GW of solar and wind energy under contract in the US and have 1.8 MW of on-site solar installations.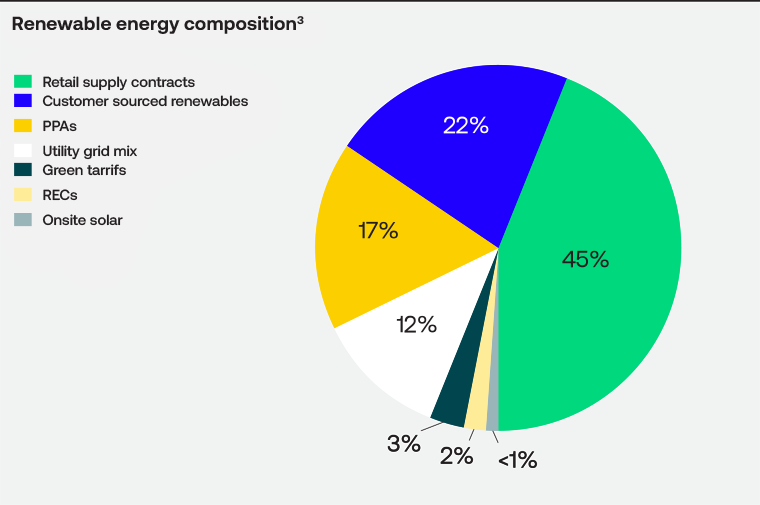 Carbon commitments
We joined the Science-Based Targets Initiative (SBTi) as the first company of our size and global reach. We have committed to reducing 68% of our direct and indirect emissions (Scope 1 and 2) and 24% of our indirect value chain emissions (Scope 3) by 2030 (from a 2018 baseline).
We signed the EU Climate Neutral Data Centre Pact and pledge to make our EU data centers climate neutral by 2030. Our French data centers are committed to being carbon neutral through 2030.